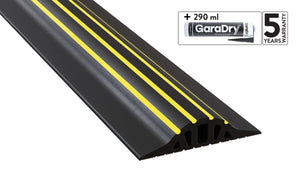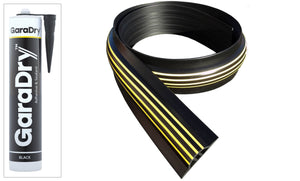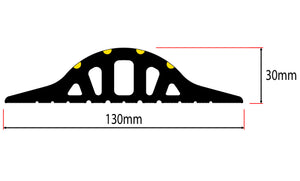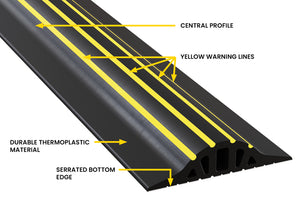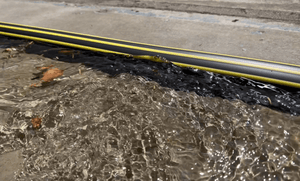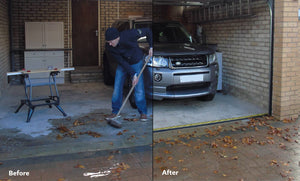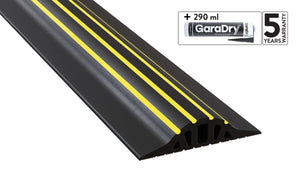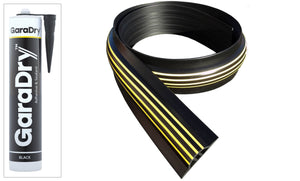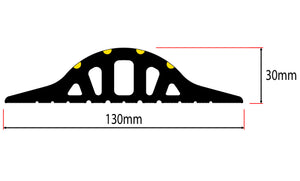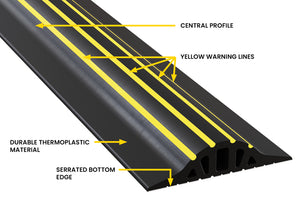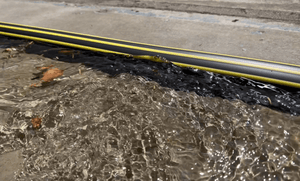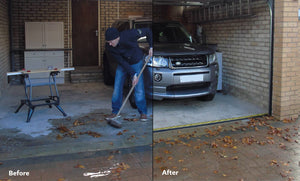 Garage Door Threshold Seal Kit 30mm (High)
Description
Our 30mm garage door rain guard seal is the ultimate best when it comes to making your garage waterproof and secure from the weather. This product not only stops rainfall and especially windswept rain but also protects your garage from debris such as leaves, dust and whatever else the wind carries with it. It allows your garage to remain clean and dry for as long our seal is able to be affixed to the floor.
This particular garage door rain guard is available in different lengths ranging from 2.2 metres all the way up to 10 metres which means you will always have an option that will have you covered. It is 30mm high and 130mm wide which coupled with the lengths means you will need to measure and be aware of the dimensions of your door before purchasing. Our buyer's guide can help you with this, which you can access by clicking here.
How do our garage door rain guards work?
This 30mm garage door rain guard seal kit works similarly to our other seals and that is by applying our adhesive and sealant to the floor and seal it allows the product to create a watertight seal which protects your garage from any moisture build-up. This product is hydrophobic which means it will repel water and it won't absorb any of it and won't wear and tear due to constant rainfall. This is what makes it a better option than rubber garage door threshold seals, which will over time become more brittle and potentially crack letting water in.
What are our garage door rain guard seal kits made of?
Unlike a lot of our competitors our seals are made entirely of PVC material which is not only high quality but is also recyclable at any time. As you can see in the images and videos to the top or left side of the page the garage door seal is quite flexible which allows it to affix to any floor provided there's no gaps at the bottom of the garage door. Additionally, the seal won't lose colour and will stay practically the same no matter how much mileage you get out of it.
Will this garage door seal kit fit my door?
Our range of garage door threshold seals can be used on every type of door, this includes up-and over, roller shutter, side-hinged and sectional doors. That is for both domestic and commercial use, as they can be driven over safely with most vehicles. If you have trouble deciding on the ideal garage door threshold seal for you then you can always call us on 01704 532 360 and our customer support team will help you make a decision that you're happy with.
The kit includes:
30mm GaraDry® garage door threshold seal
Tube(s) of adhesive for the application of the threshold depending on length
An installation guide with a QR code going to this YouTube video
How can I get in contact with GaraDry?
If you need any help purchasing the product, whether it's asking us which one of our products would fill you needs best or if you just need extra information feel free to email or call us. We have a customer service team who is dedicated to helping you make the right choice regarding our products. You can phone our office on 01704 532 360 or email sales@garadry.co.uk and we will support your journey to waterproofing your garage.
Delivery & Returns
Delivery Costs
Delivery Service

Weight
Cost
Delivery Timescale
Economy Delivery
(UK mainland only)
0 - 200g
£1.99
2-3 working days delivery via Royal Mail 48 (Untracked).
200g - 2kg
£3.49

Standard Delivery
(UK mainland only)

< 200g
£2.99
1 - 2 working days via Royal Mail 24 (untracked)
200g - 2kg
£4.99
2k - 20kg
£6.95
1 - 2 working days courier (Tracked)
20kg - 40kg
£14.39
40kg - 60kg
£24.95
60kg - 250kg
£34.99

Express Delivery
(UK mainland only)

0 - 20KG
£8.99
Next working day Courier (Tracked). Delivery Monday-Friday. Available for most items. Orders placed before 2pm.
20kg - 40kg
£19.99
40kg - 60kg
£29.99
Returns Policy
To return an unwanted order, please contact us within 14 days of receipt of delivery. Full returns information can be found here.