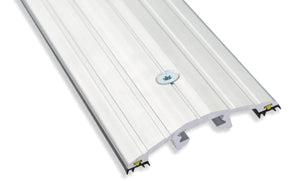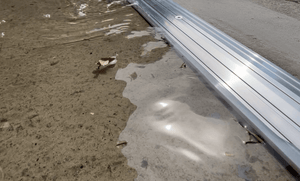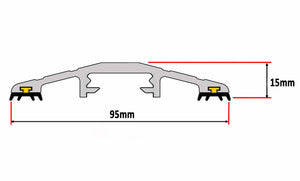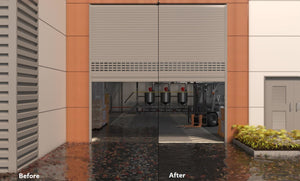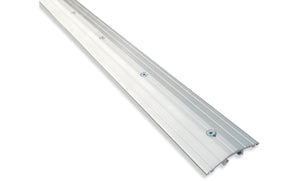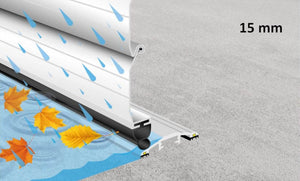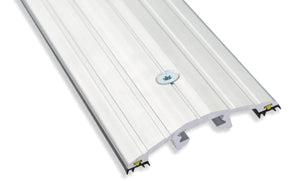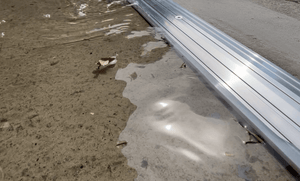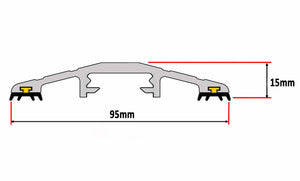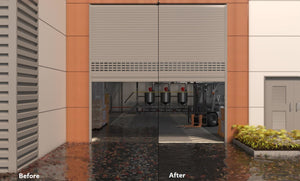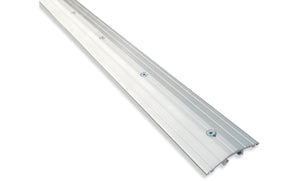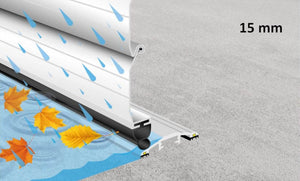 Commercial Door Threshold Seal Kit 15mm (High)
Description
This 15mm commercial door threshold seal kit was created to protect business premises and garages by providing them with waterproofing. This is due to the two seals found on the bottom of the threshold seal both of which use material you may recognise from our other products.
The aluminium and the durable PVC material combine to create a watertight seal which will make sure that no rainfall or windswept debris will be making its way into your garage or business premises. If you are looking for something to keep your garage clean and dry, then look no further than our garage door seals.
What makes the 15mm commercial door threshold seal worth getting?
The seal is ideal for business premises where there is a lot of traffic with machinery such as forklifts, or pallet trucks passing through, while also being low enough to where there won't be an issue for vehicles to pass over it. On top of that we care about the customer and therefore every kit we sell will come with all required fittings for the installation, all the screws, concrete fixings, and everything else you may need to complete it.
These seals also dissuade rodents, vermin and as an example, field mice from entering the premises or slipping underneath the gap, as with our seals affixed properly there should be no gap between the commercial or garage door and floor.
What is this product made out of?
The reason this 15mm commercial door threshold kit is so strong and durable is because it's made of interlocking sections of aluminium which are then joined together with a flat bar insert in order to keep them stable and solid. As well as providing additional rigidity, it also makes the threshold easier to install.
Due to the thermoplastic inserts on either side of the threshold, when the fixing screws are properly inserted it creates a barrier under which water and debris can't pass therefore keeping your garage or warehouse absolutely spotless. The bottom seals are supplied in one continuous length along the full length of the threshold, creating a complete, seamless seal.
The Kit Includes:
Aluminium Section(s) to form the base of the threshold
Bottom insert seals to create a watertight seal
Concrete fixings 6x60mm
1 x T30 screwdriver bit (for use with an electric screwdriver)
Flat Bar Insert(s) to secure the sections
Grub Screws
Allen Key
Fitting Instructions with a step-by-step guide
How can I get in touch with GaraDry?
If you have any questions relating to this product or any others in our catalogue you can contact us via email at sales@garadry.co.uk where we will be able to answer your query in under 24 hours. They will help you make a purchase if you are struggling with the system, and if that's the case you can always call us at 01704 532 360 where our customer service team will be able to help. They know a lot about our products and if you are looking for specific advice, you'll be able to get it from us.
Kits longer than 2.5m (8'2") will be supplied with multiple aluminium sections, please refer to the table below:
| | |
| --- | --- |
| Kit Length | Aluminium Sections |
| 2.0m (6'6") | 1 x 2.0m (6'6") |
| 2.5m (8'2") | 1 x 2.5m (8'2") |
| 3.1m (10'2") | 2 x 1.55m (5'1") |
| 4.0m (13'1") | 2 x 2.0m (6'6") |
| 4.5m (14'8") | 1 x 2.5m (8'2"), 1 x 2.0m (6'6") |
| 5.0m (16'4") | 2 x 2.5m (8'2") |
| 5.6m (18'4") | 1 x 2.5m (8'2"), 2 x 1.55m (5'1") |
| 6.0m (19'8") | 3 x 2.0m (6'6") |
| 7.0m (22'11") | 2 x 2.5m (8'2"), 1 x 2.0m (6'6") |
| 8.0m (26'2") | 4 x 2.0m (6'6") |
| 9.0m (29'6") | 2 x 2.5m (8'2"), 2 x 2.0m (6'6") |
Delivery & Returns
Delivery Costs
Delivery Service

Weight
Cost
Delivery Timescale
Economy Delivery
(UK mainland only)
0 - 200g
£1.99
2-3 working days delivery via Royal Mail 48 (Untracked).
200g - 2kg
£3.49

Standard Delivery
(UK mainland only)

< 200g
£2.99
1 - 2 working days via Royal Mail 24 (untracked)
200g - 2kg
£4.99
2k - 20kg
£6.95
1 - 2 working days courier (Tracked)
20kg - 40kg
£14.39
40kg - 60kg
£24.95
60kg - 250kg
£34.99

Express Delivery
(UK mainland only)

0 - 20KG
£8.99
Next working day Courier (Tracked). Delivery Monday-Friday. Available for most items. Orders placed before 2pm.
20kg - 40kg
£19.99
40kg - 60kg
£29.99
Returns Policy
To return an unwanted order, please contact us within 14 days of receipt of delivery. Full returns information can be found here.